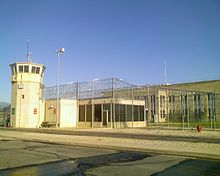 Rhett Wilkinson is a senior at Utah State University. He is studying journalism and political science. The opinions expressed are his own.
---
I felt hollowed last weekend as I watched James Bond find himself compromised, within killing range of the vengeful Silva.
It happened after the ocean blue-eyed hero made a robust attempt to reach a chapel in lonely Scottish field, seeking to save a boss, the target of Silva's angst, who had displayed even maternal compassion for Bond.
His problem (beyond grenades being hurdled at him and torrents of fire pouring towards him from a helicopter): he reached a pond that was hardly frozen over, as he would learn moments after starting to run across it. Consequently, Agent 007 found himself standing in the middle of the body, tangled with one of Silva's minions and the vengeful one himself standing along the pond's shores.
Because of the fragility of the ice, however, Bond was also saved by it, shooting the material and allowing himself to sink deeply before proving to recover.
When it comes to moving the Utah State Prison in Draper, Utah Sen. Lyle Hillyard knows the state might not be as fortunate as the long-survived action man.
"When we step out on this ice, I want to see how deep the water is," he said late last month, adding that he wonders how the state would handle the proposed financing options falling $100 million short in seeking to change the 62-year-old facility from its 690-acre site.
Seconds after Silva placed a revolver to the temple of his trusted directive, Bond sprung into the chapel spearing Silva with a knife and ending a chase that could have ended a half-dozen times.
Utah, however, doesn't have that many options. It can't gain more economic freedom if it is willing to sanction the transfer of a structure with a transfer price estimated at $550 million to $600 million.
We ought to pay attention to Hillyard's insight. The Logan Republican has said that 33 years in the Legislature tells him the estimated $17 million to $20 million in annual savings from operating a new prison won't happen. It's not the right time, either: since 2005, the prison would have cost taxpayers only more than $300 million—the difference between the price of a new prison and the value of the land then. Since then, property values have dropped dramatically.
The prison's six-month projected time frame would also cause problems for local government in terms of land-use planning and zoning, numerous legislators have attested.
The Senate also removed from a bill a provision that would allow the state to capture half of all the local property and sales taxes generated from redevelopment of the current prison to help finance a new facility. State Senator Scott Jenkins said that was placed in the bill should that money be needed.
The bill also would not preclude the state from asking local tax entities — cities, counties and school districts — to commit some of their anticipated tax revenues to construct a new prison.
Are those agencies willing to give that up for a prison? A local community isn't likely to prioritize the relocation of the prison and how it's financed, other than they can have new ground to develop.
The question is also begged about how much taxpayers and, mostly, developers would gain from scrapping the 390 acres in Draper now occupied by the prison and building roads, homes, shopping centers, movie complexes and all the other trappings of southern Salt Lake Valley cities.
It invites some serious human problems. Would volunteers or family members have the time, money and transportation to visit a distant prison? What about taking inmates to the University Hospital and its affiliates for health care or getting them to court?
If it's approved, many entities should also expect to be in a long haul. Former Corrections Director Tom Patterson said during last year's legislature that it would take 10 to 15 years to work out the economics of building a new prison.
On any account, isn't this all moving a bit fast? As House Speaker Becky Lockhart first suggested, the Legislature truly ought to wait to pass legislation dealing with whether to move the prison from its Draper location. A special session could be held for a decision that could prove so consequential, rather than rushing the decision in a matter of a handful of days in which the state legislature is still in session.
That's especially optimal now that the Senate has passed a fourth version of SB72, creating an 11-member committee to delve into the issues surrounding building a new prison and disposing of the 600-plus acres where the current prison stands. It allows interested parties to submit proposals not only on rebuilding the prison in a new location, but operating the prison.
Yes, at least two-thirds of the cost may be covered in the savings from operating a state-of-the-art prison and the sale of the current property. It may provide $20 billion in economic development to the state along with 30,000 to 40,000 jobs.
But in a state that prides itself on its self-sustainability and innovation, the project should hinge on its ability to be self-funding through savings rather than at least the current proposed tax revenue. Bond may have, against all odds, found a way through a crack in the ice only after avoiding a certain downfall. With its economic strength, Utah's foundation doesn't need this type of crack—especially with what's currently waiting on the shore.
Related articles