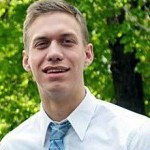 Rhett Wilkinson is a lead project manager for The Exoro Group, a public affairs firm in Salt Lake City. A senior in journalism and political science at Utah State University, he has previously interned in Utah Congressional and Gubernatorial offices and for the Deseret News. Opinions are his own.
---
Utah Speaker of the House Becky Lockhart, the first woman in the position in the state's history, visited Utah State University in late April. She was hosted by the USU Institute of Government and Politics.  Here is a brief summary overview of the topics she discussed at my alma mater.
Using an example of how "cool" her mother thought she was for owning a VCR, Lockhart outlined the meticulous nature of policy-making in spite of rapid communication as a result of the growth of technology.  Lockhart suggested that political opinions of the Utah Republican Party's leading policy experts and lawmakers are not as homogeneous as some may think—leading USU's College of Humanities and Social Sciences dean to wonder if the structure of the state's government should be fundamentally reformed.
Renegade Republicans?
Lockhart commented on the political diversity of the Utah GOP when asked about the challenges of working with a heavily Republican state legislature (61 Republicans and 14 Democrats in the State House, and 24 Republicans and 5 Democrats in the State Senate). It consists of "classic Republicans" ("which in Utah is pretty conservative," she said), the "libertarian wing," the "right-wing type," and then "people who run as Republicans, because Republicans get elected here who are probably Democrats philosophically," Lockhart said.
That diversity is positive, she said.
"If they are the same, that's more of a challenge," Lockhart said, adding that Utah is a "melting pot" for business, education and other enterprises. "Knowing the challenges we deal with is more healthy than thinking otherwise."
Lockhart was introduced by USU Dean John Allen. In comments after Lockhart spoke, Allen said that as during his time as a University of Nebraska administrator he collaborated with members of the non-bicameral Nebraska state legislature, the only such kind in the nation. The political makeup of Utah that fosters false assumptions about its homogeneity encourages an intriguing question of looking at Nebraska's model, he said.
Classroom clarification
Former Associated Students of Utah State University President Erik Mikkelsen started the question-and-answer period by remarking that while the state's strong economy resulted from a strong educational system, that same body is now one of the worst in the nation. Prefacing his question that the issue must be addressed through funding and innovation, he asked Lockhart how the state plans to continue to help. He suggested Prosperity 2020.
"It's a big, audacious goal," Lockhart replied. "To be honest, I don't think we can make it. Maybe by 2028."
She also expressed displeasure with constituents who ask her what she will do about Common Core.
"We have an independently elected school board and locally elected school boards," she said. "I say, if you don't like the decisions they are making, don't come in and ask me to override it. Change the body—take responsibility."
Immigration ills
Another question was about how elements of party politicking affects immigration policy. A bipartisan group of senators recently proposed federal immigration legislation.
Lockhart said that following years of debate, she is now leaning just to see a resolution happen—especially after the Supreme Court has stated in recent years that it is a job for the federal government. Her own daughter has a friend who learned she was in the U.S. illegally after applying for college.
"She thinks she's American, but she's not—at least not officially," she said. "So until we have enough people in policy power and formulate solutions, this will be a continual problem.
"We might be getting there."
Related articles